As of today, I begin a new project: I Write You.
You may use the form below to submit me a short description of one of your secret fantasies. A set-up, an event, a game… whatever.
Periodically, I'll choose one of the submitted ideas and I'll write one of my short stories for you.
Try me! I'm up for everything!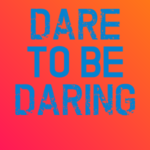 I need only a couple of lines for a general idea and a name that I'll put in the title for your reference (can be made-up, of course, if you want to keep anonymous).
Then follow me here, on twitter or facebook: the time to see your secret fantasy become true has finally come!
Salva
Salva
Salva