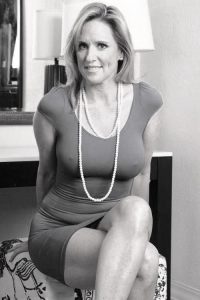 For the first time in her long life – she was over 50 already – Monika had committed "the" mistake.
For a teacher, falling in love with a student was something to avoid at all costs. In her case, though, it wasn't always so easy to resist. She was a teacher indeed, but her students were all in their thirties: elite students attending a Master in Economics. La créme de la créme, as someone would say.
Moreover, as far as she knew, all of her colleagues had had affairs with one or more students sooner or later. But she had always been proud in stating she would have never done that. Never.
And yet there she was, thinking of Michel all the time. He was handsome and clever, of course, but what had particularly struck her had been his gentle manners, his respect for everyone and the attention to every little detail.
It all happened by chance. Michel had stayed a little longer in the classroom to finish copying some notes, and they were alone in the class. At some point, he asked her about something and she moved closer to his desk to check on his notes.
Monika had a huge breast, she knew it, and she usually kept it well hidden. But that day it was hot, and when the lesson had finished – not thinking about Michel being still there, she had opened two buttons of her blouse.
As soon as she got close to him, she noticed his sight falling little too often down her cleavage. She was feeling a little embarrassed, but also a strange fire was growing inside her every time she caught that man eyes wandering on her body.
She started dressing a little sexier from that moment. She wore skirts, revealing shirts and summer dresses that, once she got rid of her blouse at the end of the lessons, left her body every day less covered. After a couple of lessons, Michel began staying in the class more often. And every time he had strange questions that required him to stand close to her, at her desk, in the perfect position to see everything she wanted him to see. And more than once, Monika noticed a bulge in his pants, so close to her face she'd wanted to unzip those pants and slide his cock down her throat. She began dreaming of it, she began thinking of that man when she had sex with her husband, when she touched his cock, wondering how it would be with Michel. But she lacked the courage to push things a little further than that flirting game they were playing.
Then, one day it simply happened. Michel asked her if she had cut her hair – as he indeed had done – and she answered that she was happy he noticed.
The key words to unlock the passion between them escaped Michel – she'd never known if willingly or not.
"It suits you. You have a beautiful, sexy neck: it's a shame to cover it."
Monika turned her head towards him; Michel saw the desire in her eyes, caressed her neck and pulled her to him for a passionate kiss. She couldn't stop herself. She had long fallen for that men, she wanted him.
And there they did it. Inside their classroom, the thrill of being caught by someone making all their senses sharper. She would have remembered for long Michel's hands roaming everywhere on her body, touching her breast, her nipples, her ass. She would have remembered for long her hand caressing his hard cock in front of her face, and then her lips closing around it. She would have remembered the salty taste of his pre-cum as she started sucking it with the passion of a new discovery.
After a while, he stopped her. She felt a little disappointed because she wanted to continue, but she soon realized he just didn't want to cum so soon and instead enjoy her for a little longer. She smiled, stood up and bent over her desk, then lifted her dress inviting him inside.
Michel moved aside her wet panties and spread her legs a little wider. Monika wasn't the most beautiful of the woman, she knew that, but her ass – together with her tits – had always been one of her best assets. She knew he would have liked that position and indeed, as soon as he moved behind her, he started to fuck her with such transport that she thought more than once she would have fallen from the desk under his thrusts. His strong grip on her hips kept her close to him, though, and she soon started to enjoy that unknown cock inside her.
As gentle as a man as he was, once snapped there was something wild in him. She felt as if he had desired her for so long that he couldn't even concentrate on the moment: he just wanted it to happen, to be sure she would not retreat. Everything was happening a little too fast, but she acknowledged his overwhelming passion and relaxed her entire body.
Monika smiled again, as she felt his thrusts reach deeper inside her pussy. And suddenly, everything she had kept hidden inside her for all those years of marriage, everything she had locked somewhere to be able to perform the act of the perfect wife and teacher, exploded.
She told him to fuck her. Deeper, harder. She told him to cum inside her pussy, to fill her with his jizz. She told him she was his tool, his slave, and he could use her every day from that day on. He could fuck her, force her to suck his cock, to eat his cum. She told him every hole was his fuck hole, that he could have her ass whenever he wanted. She told him she would have teased him during class, when the others were there, sending him signals of lust. She told him his cock was the best he had ever had and she could never live without it anymore.
She told him all of that until he cummed into her.
Monika enjoyed those moments with him, as he relaxed inside her body and then slid out. He sat on the desk and she stood up in front of him. As she kissed him, cum was pouring out of her pussy on her panties. She naughtily thought she was happy she could taste it later.
For the first and last time.
Because that was her last day in that school.