So, the last part of my first paranormal romance, Unbreakable Curse, is out, and I really hope all my readers have enjoyed reading it as much as I enjoyed writing it.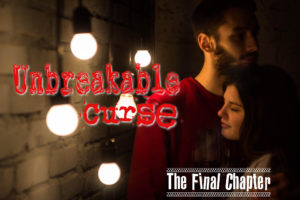 It almost reached 30.0000 words: the longest erotic story I ever wrote, so far, and I have to say I'm happy with the result, even if there are lot of things to change if I'll ever want to publish it for real.
Never mind, as someone once said, "It's not about the destination; it's about the journey", and I'm happy with what I learnt with this.
Now, I will take a little break to write a thesis, to edit and publish a couple of original stories and to write another book I'm trying to finish.
Don't expect any long story for a while. I'll still post my shorts, though.
You find all Unbreakable Curse related posts under the relative tag, here. And of course on  my Wattpad, and Inkitt too.